WHAT IS IT?
Waste Management is the action responsible for the technical control of the generation, segregation, conditioning, collection, transportation, processing, recovery or final destination of waste. Its goal is to ensure more organization in garbage collection and recycling processes, in all segments.
HOW DOES IT WORK?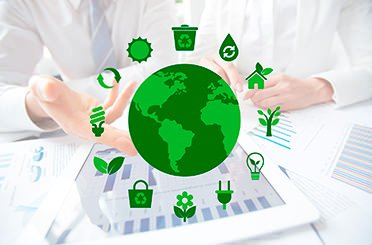 The first part of the Waste Management service is diagnosis and mapping of waste. Next, characterization in a laboratory. The next steps are preparation, collection and internal and external transport with skilled labor and use of equipment with specific technology for each type of waste.
CERTIFICATIONS:
Certifications: Standards ISO 9001; 14001 and 1800.
Audit and validation of its partners in recycling, treatment and final destination.
Audit with suppliers according to current environmental standards.
MONTHLY REPORTS:
Provision of a monthly report compiling contract indicators and results:
• Collection follow-up.
• Tabulation of conformities and nonconformities.
• Performance indicators (expenses and revenues).
• History of waste generation.
• Certificates of waste disposal and treatment.