WHAT IS IT?
Corpus offers its clients a complete solution in the management of their non-marketable products, through Selective Collection, Underground Collection and Screening Center.
HOW DOES IT WORK?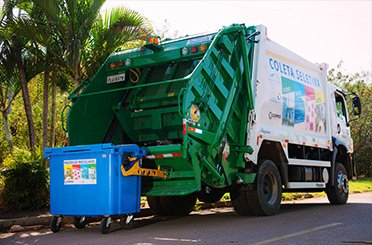 In addition to meeting the needs of reverse logistics. The company offer services that range from collection to the return of solid waste to the business sector for reuse or promotes the destination for use in another market.
This Corpus' contribution to the sustainable development of its clients, with methods to improve resources, where a full use of available materials contributes effectively to the adoption of a circular economy in the production process.