WHAT IS IT?
It includes the collection, transportation and final destination of the residues arising from health-care services in hospitals, health posts, pharmacies, doctors' offices and veterinarians in general.
HOW DOES IT WORK?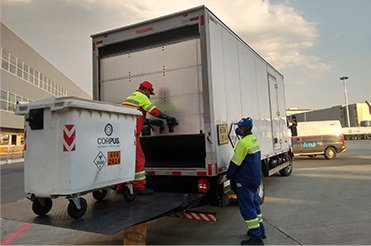 We evaluate the needs and the environment of each client. Then we plan through qualified professionals for the area. All equipment employed has specific technology for each type of waste, packing situation and transport logistics in accordance with current standards and legislation.
THEY ARE:
Van Vehicle:
Used for small generators (manual collection).
Box Vehicle:
Used for large generators (mechanized collection).